More Info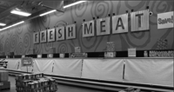 Start saving now!
Request a quote:
-Econofrost Quote
-Promolux Quote
Product Launches, Industry News, Company News at your fingertips!
Download the Night Cover Free Report
See the results from an actual actual case - study of a large North American grocery chain on the east coast.
Your utility provider may offer rebates for retrofit night covers.
Rebates for Supermarket Covers
Participating in a retrofit night cover installation is a smart investment that pays dividends every month, every year for the life of the cassette unit. For those states or areas with particularly high energy rates (kwh above 10 cents) your local utility provider will most likely have a prescriptive rebate program for horizontal and vertical night curtains.
If you ever considered installing night covers, the addition of a rebate can help fund the project and quicken the return on your investment.
Econofrost night covers are uniquely designed as a retrofit unit. This allows you to take part and qualify for a retro-fit project rebate and ensures that all your open refrigerated and freezer display equipment saves energy and runs more efficiently.
Rebate Programs for Energy Saving Products: Night Covers
Utility companies have been great supporters of many energy saving products including night covers. Every utility company differs in its offer but most offer some form of prescriptive rebate or custom incentive program for horizontal and vertical night covers. Investing in commercial retrofit projects that employ equipment designed to reduce energy costs and save resources are a worthy project for any retailer, large or small.
Call us today at 1-800-519-1222 or click the contact us to send us an email.
Here are select list of some of the companies that offer rebates:
For a more comprehensive list call us to find out what rebates are available in your area.
BC Hydro
Manitoba Hydro
Southern California Edison
Pacific Gas and Electric Company
Sempra Energy Utility
APS
LA Department of Water and Power
UI - The United Illuminating Company
Avista Utilities
Western Massachussetts Electric
Connecticut Light & Power
Our motto is simple, we are here to provide energy savings tools for your store(s). We believe in saving energy, saving time, saving money, saving resources and helping the enviroment. Even if your utility company does not currently have a rebate program, many are open to a proposal and will approve the vendor's claims.
If you have any questions or would like to find a local distributor near you, please call 1-800-519-1222 or email us through our contact form.