More Info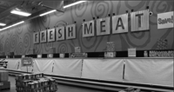 Start saving now!
Request a quote:
-Econofrost Quote
-Promolux Quote
Product Launches, Industry News, Company News at your fingertips!
Download the Night Cover Free Report
See the results from an actual actual case - study of a large North American grocery chain on the east coast.
Your utility provider may offer rebates for retrofit night covers.

Contact Us to learn more about Econofrost Custom & Retrofit Night Cover products and/or to inquire about Promolux Food Lighting.
With a global network of professionals world-wide, we are ready to serve you.
Committed to conserving energy, reducing waste and encouraging independent food retail operations to be more sustainable, we are happy to offer our knowledge and resources in finding a solution that works for you.
Call us toll free in North America at 1-800-519-1222 or you may reach us by phone at (250) -743-1222.
Visit our company website.